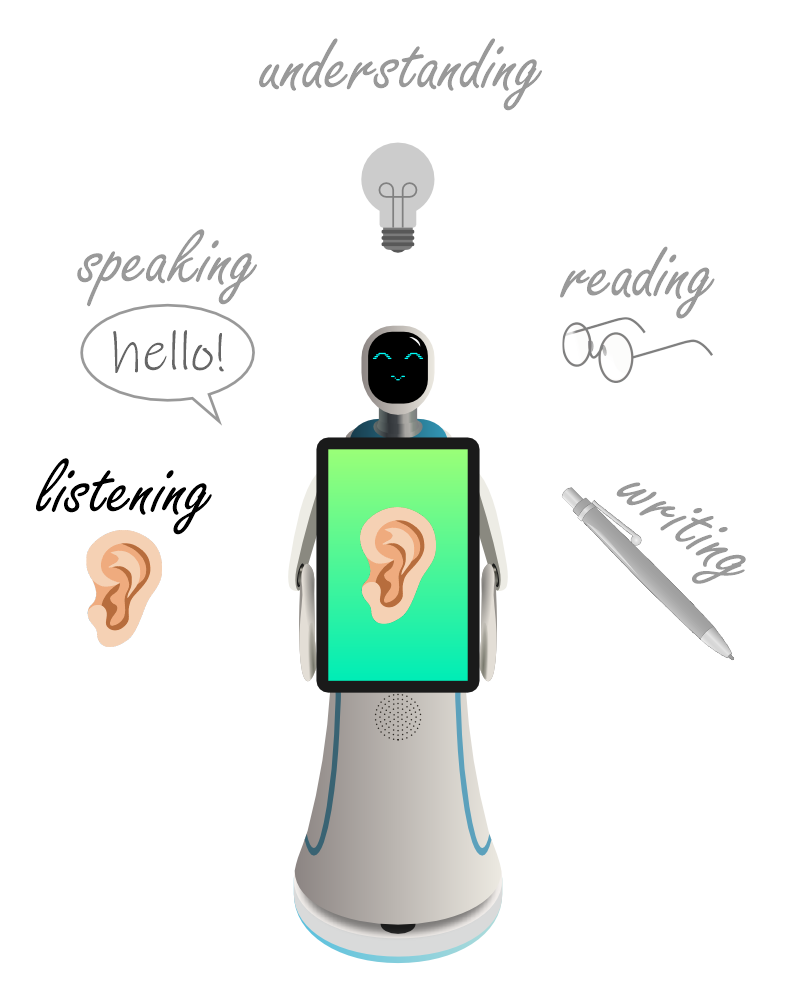 "Natural English" using 21st century technology
We all know that the natural process of learning a second language should follow the same path as that of the mother tongue.
We use methods such as Total Physical Response (TPR) and the flipped classroom to give our students a more successful and longer-lasting second language acquisition. TPR mimics the natural process for first-language acquisition which leads to faster comprehension and the flipped classroom allows our students to make the most of their time in our interactive classrooms.
As young children, we begin by listening to our parents and the voices that surround us; from which we gain understanding and find our voice. On this foundation we begin to master skills relating to the written word: reading and writing.
Young children are excellent language acquirers and with our immersive, motivating courses they will get a true head start in English. Using songs, games, and engaging exercises, your child will develop the four skills – listening, speaking, understanding, reading and writing.
Listening
You start to learn a language from the moment your hear your first words. LINGO.UNIVERSITY methodology is based on children beginning to assimilate the new language through daily exposure - in class and using the interactive materials.
Speaking
Our natural desire to communicate drives us to attempt out first utterances. Then through practice we gain confidence and fluency. At LINGO.UNIVERSITY, we create natural situations where children can put into words and practise all that they have learnt.
Understanding
After hearing and using the same words in different contexts, children begin to understand the meaning of everything they listen to. At LINGO.UNIVERSITY, our teaching method is based on interactive communication in real situations, exposing students to natural language in easily-recognisable situations.
Reading
As a natural consequence of listening, speaking and understanding we can begin to read. And, as children's language skills grow, they can identify printed words and use stories to explore the world and their feelings. Reading can take you everywhere.
Writing
Once you have mastered the skills of listening, speaking and understanding you are ready to commit your thoughts to paper. Writing helps children to match "sounds to symbols".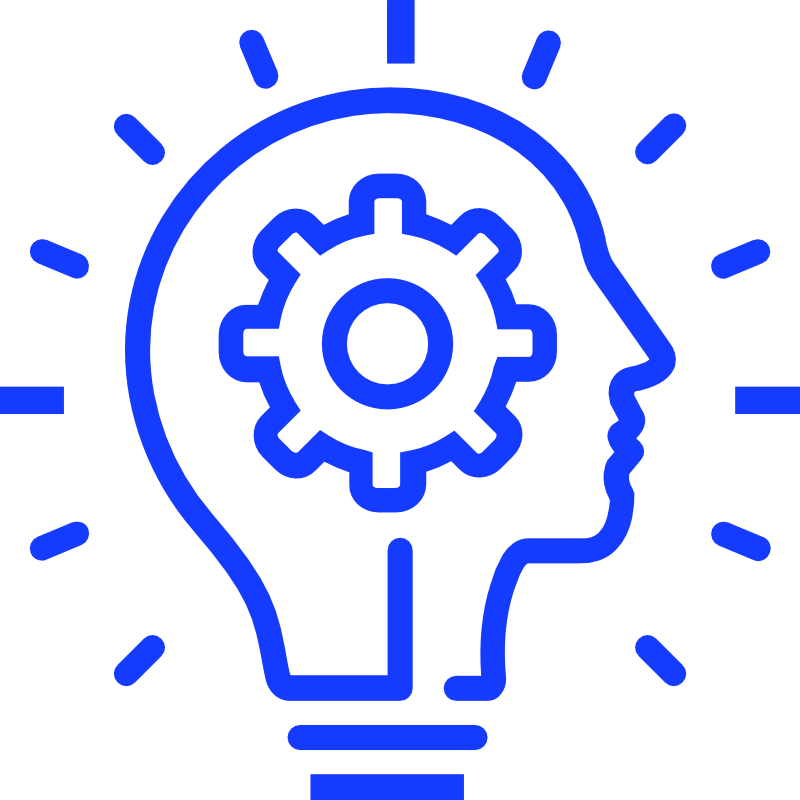 Evolution in learning with interactive books of the 21st century
We cannot deny today that the technological world around us is changing at an incredible rate. We, in turn, change our thinking, knowledge and perception of the world. Evolution in the technological process brings new opportunities and opens new horizons. We follow the evolutionary process and use the most advanced technologies in teaching English for our children.
Together with BlinkLearning, we are pleased to introduce you to interactive books from Cambridge that allow you to turn your homework into an exciting journey with games, songs, drawings and tests on your computer or tablet.
Forget about bags with books and disassembly of the shelves with the textbooks. On the pages of our website LINGO.UNIVERSITY we have prepared everything that will be necessary for your child not only in the classroom, but also for homework. No need to show the teacher books or notebooks with homework and completed tasks, we have specially selected the program BlinkLearning, allowing the teacher to see and check all the work of our students in any time.
Just log in to "My class" and click on the magic interactive book that will take your child to BlinkLearning pages with lots of interactive books and assignments.
We choose the best technologies of the 21st century in the process of teaching English to your children
Integration of the child into the educational process with live online classes.
The digital world that surrounds us is already visible in most colleges and universities around the world; evolving the use of advanced technologies to integrate the child into the learning process.
We can now offer your child the opportunity to learn English using this technology to attend live classes from home. Using today's technology to provide an engaging English course with live, interactive, online classes with native teachers from Europe.
In our mini-groups with 3-5 students it is easier for a child to adapt and open up to communication with peers from different cities and countries. In the future, we will awaken your child's talents, organizing conferences for children from different countries. Together with us, children will discover the desire to master the English language, opening up new horizons and opportunities for them to realize their dreams.
Internet technology now allows us to push the boundaries of learning and easily transport you to another country, on another continent.
Just open "My classroom" and click on the magic door and your child will be immediately transferred to an interactive live class. Our students, together with their peers from other cities and countries, will listen, speak, sing, draw and play in the classroom at any time and in any place. Now there are no boundaries to learning. Let your child immerse themselves in the language environment with our native English speakers.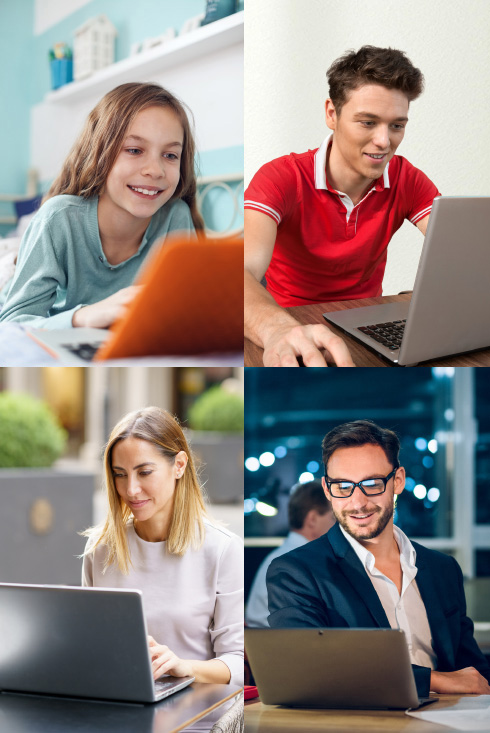 We choose Cambridge English qualifications for our students
We've seen that learning English can open doors to opportunities. Let's now look at how Cambridge English Qualifications can support learning and help your child to reach their potential.
Better progression
As language learning can be a long process, it's important to have regular milestones to aim for. Cambridge English Qualifications provide focus and pace to keep students motivated, every step of the way.
Each qualification targets a particular level of the Common European Framework of Reference (the CEFR) – the standard used worldwide to benchmark language ability. Cambridge English Qualifications offer a seamless journey from Starters (Pre A1) to Proficiency (Kids B2).
Real-life communication skills
The exams are based on authentic situations and test all four skills – speaking, writing, reading and listening – so preparing for their exams helps students develop the skills they need inside and outside the classroom. The exams are full of motivating topics and tasks to make learning enjoyable and effective.
Accepted and valued worldwide
Cambridge English Qualifications are recognised by thousands of universities, employers and governments around the world. They trust these qualifications as secure and reliable proof of English language ability. The qualifications are a mark of excellence and open doors to higher education and employment opportunities.
Positive impact on learning and teaching
Cambridge English Qualifications are designed specifically for school-aged students and are backed by extensive research into how children develop language skills. The topics and tasks in the exams are designed to reinforce the learning students do in class and have a positive impact on teaching and learning.
Support for learners and parents
With the right support, learning a language is an exhilarating journey. Cambridge Assessment English have developed a huge variety of learning materials which we are using today for our students, based on research into how children learn best, so students can improve their English both inside and outside the classroom. We also strive to support parents in their child's learning journey by providing activities, tips and advice you can easily use at home, or when you are out and about.
"Cambridge English Qualifications": "Starters" (Pre A1), "Movers" (A1+), "Flyers" (A2), "Advanced" (Kids A2+), "Advanced Plus" (Kids B1+) и "Proficiency" (Kids B2).
These three exams build young learners' confidence and lay the foundations for future success in English.
The exams for young learners are fun, colourful and activity based, motivating children to learn.
No pass or fail – every child with our help and teamwork gets a certificate that celebrates their achievement.
Practical examples of language use:
«Starters» (Pre A1) -
understand simple sentences, write simple words, understand and respond to very simple questions about self:
-Read – This is a chair
-Write – Own name, cat or dog
-Speaking – I'm six, I like football, I like tennis
«Movers» (A1+) -
understand simple text, write simple sentences, ask and respond to simple questions:
-Read – The children went to the park
-Write – I live in a town, I like going swimming
-Speaking – I went to the beach today
«Flyers» (A2) -
understand short texts, write short, simple stories and descriptions, understand simple conversations and tell short, simple stories:
- Read – Sarah is eating a strawberry
- Write – I am sad because it is raining
- Speaking – The wheel on the bicycle is broken
«Advanced» (Kids A2+) –
Edad recomendada 11-13 años
Si ya has adquirido un alto nivel de inglés, este curso es para ti. Ya podrás entender formas gramaticales complejas y tener un vocabulario rico; participar cómodamente en una conversación general rápida; ser capaz de escribir párrafos y tomar notas rápidas.
¡Es hora de ser un maestro!
«Advanced Plus» (Kids B1+) –
Edad recomendada 13-15 años
Si ya has adquirido un nivel competente de inglés, este es el curso para ti. Eres capaz de entender un mayor nivel de gramática y vocabulario.
Puedes participar en una conversación informal durante un período de tiempo razonable. Por ejemplo: "How was your camping holiday this year? Did you get washed away in all that rain?"
Puedes ir a una tienda de servicio o un mercado (donde los productos no están en exhibición) y preguntar lo que deseas,.
Puedes comprender cartas con una variedad de opiniones personales y puedes escribir cartas simples que indiquen hechos y eventos..
«Proficiency» (Kids B2) –
Edad recomendada 15-17 años
Si ya has adquirido un nivel de inglés muy competente, este es el curso para ti. Eres capaz de entender un nivel mucho más alto de gramática y vocabulario.
Puedes participar en conversaciones sobre una variedad de temas. Por ejemplo, conversaciones sobre eventos que aparecen actualmente en las noticias. Regateas por lo que quieren y pides un reembolso o un cambio de artículo.
Puedes comprender lo que se dice en cartas personales, incluso cuando se usa un lenguaje coloquial (informal).
Puedes escribir cartas expresando opiniones y dando razones.
Find your nearest exam center