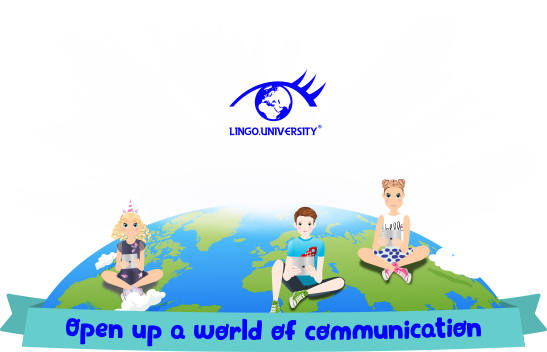 LINGO.UNIVERSITY is a pioneer of online, interactive teaching and has developed a state of the art Online Enlgish Teaching enviroment with interactive classrooms and all teaching materials in one place.
Children can participate in a secure, online classroom with experienced, native English Teachers. The curriculum follows Cambridge Assessment English (Starters, Movers, and Flyers) and conforms to the Common European Framework Reference.
We want you to join us in our quest to bring children together from all over the world to learn English in fun, interactive, online classrooms. If you share our desire and you fulfil our criteria, you are just a few steps away from beginning a rewarding career with Lingo.University.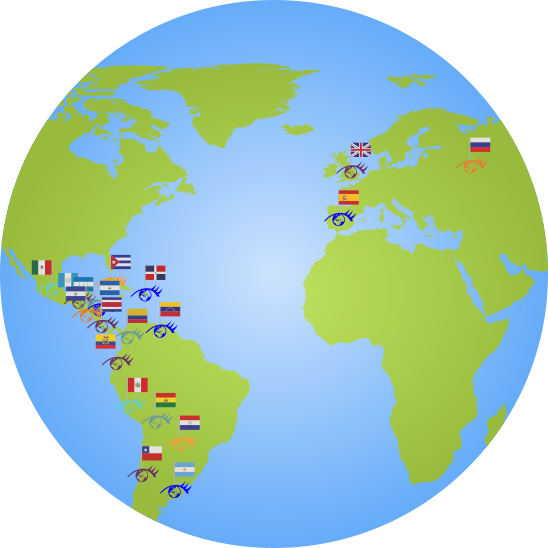 Stay in our international team of Commercial Agents
We believe that together we can bring the world closer to children. Our main idea is to unite children 5-12 year olds from different countries and cities in one class and in one desire to love and learn English and discover the limitless world of communication.
Class sizes are no more than 8 students to ensure that we meet the needs of our students. Lingo. University supplies all educational materials and interactive books for students. We always strive to make classes exciting and fun, but the homework is similar to the game with the use of interactive materials and books. Our fantastic team of native English teachers become friends and mentors for children.
We want to give more information and tell parents about our opportunities in teaching English to children. We also make sure that parents always have an assistant who can answer questions, advise the best or solve the current problem. If you are sociable and like to discover new opportunities and prospects for partnership, we are happy to welcome you to the international team of specialists at Lingo. University.
Do you have a LINGO.UNIVERSITY spirit?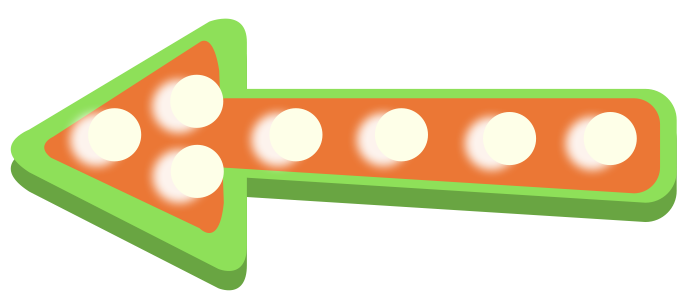 We are currently inviting Commercial Agents
We are looking for people who like a good conversation and can communicate well and are willing to talk about all the possibilities of Lingo. University. The main prerequisites for this position are for Commercial Agents to enjoy their communication time, as well as be animated by interaction with parents, while at the same time guiding them through opportunities to teach children English using 21st century technologies.
Being part of LINGO.UNIVERSITY

Schedule
Our Commercial Agents set their own timetable and can work as much or as little as they like.

Payment
Our Commercial Agents receive a generous fixed interest rate on all payments from accompanying customers, which is paid monthly through a bank transfer.

Our team
We are passionate with your help about bringing children together from all over the world to learn English in our fun, online classrooms.
What are we looking for?
People who love creative work and enjoy communication.
Active, purposeful and sharing our ideas of communication without borders.
Excellent social skills, professional approach and a little patience.
What are the benefits?
Earn a fixed interest rate on all payments made by clients that you accompany.
A great full-time or part-time job that allows you to work wherever you live.
We provide you with all the necessary materials and information in your Commercial Agent personal account.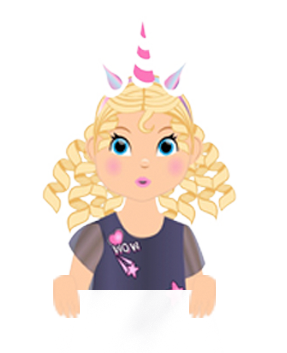 We are waiting for you!
Apply now
Once all of your details and documents have been checked, you will be invited to join our team of professionals at LINGO.UNIVERSITY , where you will have access to your Commercial Agent profile to manage your customers.
What do I need to get started?
In your Commercial Agents profile on Lingo. University, you will find video information and documents that help you always have up-to-date information about Lingo.University English courses.
In your personal account, you will find a forum for invitations to Lingo.University courses for parents of children with your individual link to the registration form, and you will also have a link that you can post in your personal social networks to automatically go to your registration form and an individual Commercial Agents code.