Live online English classes anytime, anywhere.
Using new technology, we are now able to give our students a key to the door, which will open a world of communication and bring their dreams for the future to life. Take this opportunity today to begin your child's immersion in this language of international communication.
Distance is no barrier, no more evenings stuck in traffic, taking your children for extra English classes. You just sign in from the comfort of your own home to attend classes with native English teachers. And, because our classes (and all your materials) are accesible from computer, laptop, tablet, and even smartphones - you can learn anywhere, anytime.
LINGO.UNIVERSITY is available to children from many different countries.
We not only strive to teach knowledge and a love of the English language for your children, our desire is to create joint lessons with children from different countries of the world. Creating an environment where children from different countries can communicate with each other in English, no matter what native language they speak.
Giving children the opportunity to communicate with other children from different countries will awaken an interest and love for the English language, and the desire to master it. In this environment children can surprise us - exceeding our expectations and developing their talents in communication.
More time for speaking English in class.
Our classes have a 3 - 5 students giving each and every child ample time to practise the language and communicate with each other.
As infants, our desire to communicate fuels our desire to learn our native language. We make use of this very same natural desire in our classes through the use of fun, engaging exercises.
Using English, our children can interact with their peers from other countries and soon realise the importance of the English language in a world that is increasingly interrelated and global.
We teach our students to be independent learners.
We live in a digital world. Children are accustomed to using technology all the time – inside and outside the school. We think it's important to use this technology for learning.
We can now use it to offer English language courses with live online classes and interactive materials. And, with all those materials (and the classroom) accessible on computer, laptop, tablet, or even smartphone children can be independent in learning English.
To go to class, you simply enter "MY CLASSROOM" at LINGO.UNIVERSITY and click on your classroom door. You will then join your teacher and your classmates to start learning. And after class, you can access your digital books, games and songs and continue to learn even if you are offline.
Immersion in English with a native English teacher.
With LINGO.UNIVERSITY you no longer have to send your child to another country for language immersion. We organise our online classes with native English teachers, creating an immersive language environment, in which our students can discover all the possibilities of their new language.
Our fantastic team of professional, native English teachers are all highly qualified. They will help guide your child to acquire knowledge and fluency skills in this international language of communication using Cambridge English materials and programme.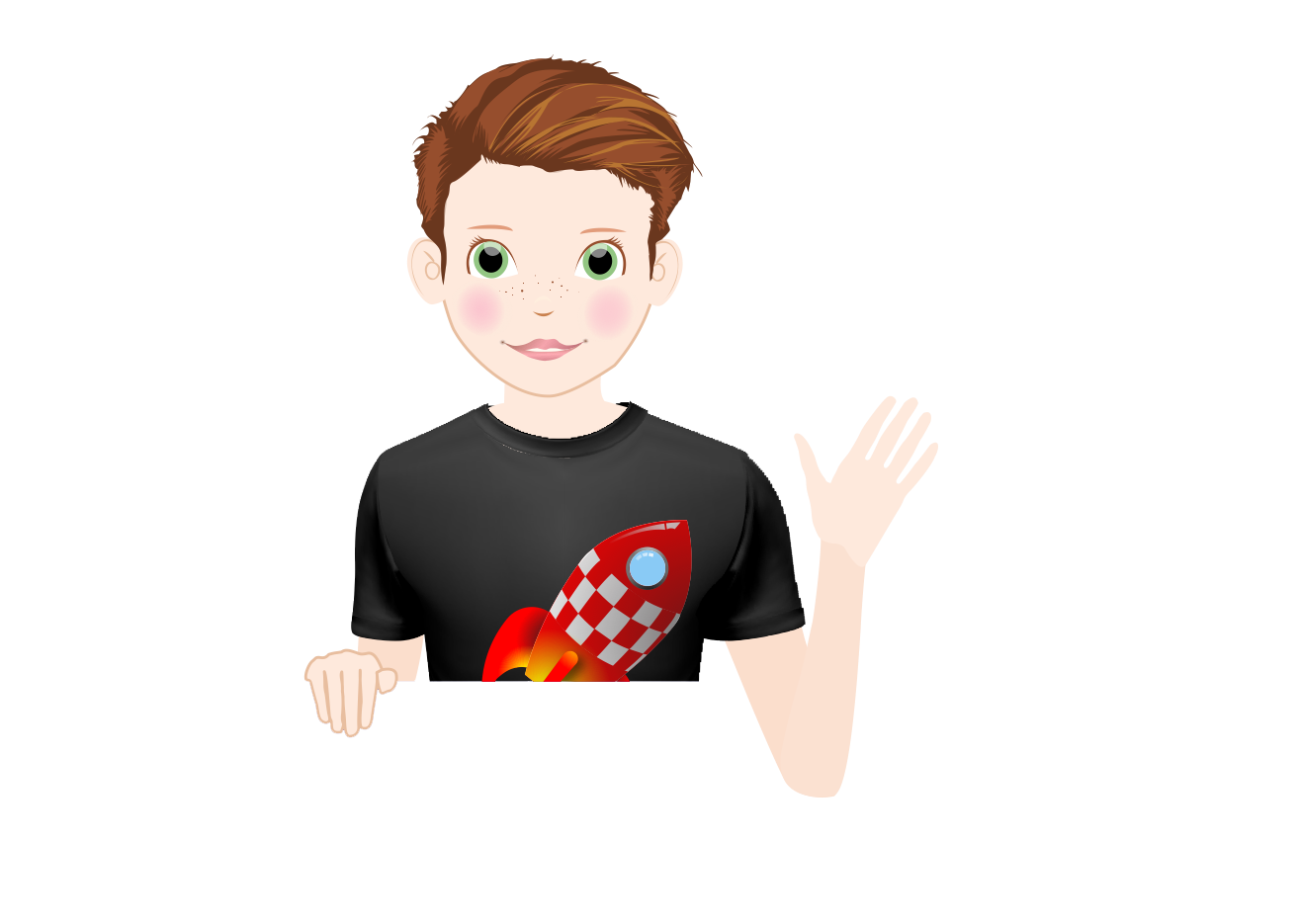 Nick Bojungs
Hello! My name is Nick. I am 40 years old, I was born in Zambia and live in the UK. I have a BA(Hons) in Business Management. My hobbies are cooking, cycling and travelling. I am patient, cheerful and dedicated.
Enjoy your interactive classes!
Amanda Granger
Hello! My name is Amanda and I am British. I live near London and I have a degree in Spanish and French. I like making things from books, gardening, baking and decorating. I am a fun, happy person who loves to help others enjoy their learning. See you soon!
Enjoy your interactive classes!
Leighanne Turner
Hello! My name is Teacher Turner.  I am forever 21  years old, I was born in London  and I live in this amazing city. I have a degree in Criminology & Forensic Psychology. My hobbies are walking, dinner and travelling I am fun, happy and easy-going!
Enjoy your interactive classes!
Darshana Qureshi
Hello! I'm Darshana. I was born and live in England, UK. I have been working with children for over ten years and really enjoy seeing every child realise their full potential. I have an Open Degree (2:1 Hons) and TESOL. I love baking and have over 100 cookery books! I am a dedicated, enthusiastic and experienced teacher and I'm looking forward to meeting you soon!
Enjoy your interactive classes!
George Duric-Last
Hello! My name is George. I am 26 years old. I was born in the United Kingdom and I live in the small Eastern town called Ipswich. I have a Master's and a Bachelor's Degree in English Language and Literature. I have been teaching English to children for three years. I worked as a Kindergarten teacher in China for two years, and I have been an online ESL tutor for nearly a year. I love to travel and photograph! I have visited most European and Asian countries, and I plan to see even more in the future. My other hobbies are playing guitar and exercising. I always make sure that I am kind and patient with my students, and passionate in my teaching. I look forward to meeting you all soon.
Enjoy your interactive classes!
Fiona Emmerson
Hello, my name is Fiona , I am 39 years old and was born in England. I live in Rugby, UK, the home of international rugby! I have a Masters degree in Electronic Engineering with a Modern Language (French) so know what it is like to learn a new language! My hobbies are music, crochet and art. I am a fun, engaging and intelligent person.
Enjoy your interactive classes!
Sara Sultana Begum
Hi! My name is Sara and I am 37 years old. I live in a small town called Blackburn. I have been working as a Teaching Assistant for over 3 years and really enjoy my job. I have a degree in Law and recently completed the Level 5 TEFL course. My hobbies include baking, reading, keeping fit as well as travelling and experiencing different cultures. I would describe myself as positive, enthusiastic and creative.
Enjoy your interactive classes!
Lesley Naylor
Hello! My name is Lesley Naylor. I am 46 years old. I was born in Bermuda and I live part of the year in Phuket, Thailand and part of the year in London, in the UK. I have a degree in Biology and Business Studies. My hobbies include scuba diving, martial arts, writing and yoga. I am thoughtful, friendly and fun!
Enjoy your interactive classes!
Michelle Barber
Hello. My name is Michelle and I live in the beautiful North Lincolnshire countryside in England. I have a B.A (Hons) in Literature and an M.A. (Creative Writing). I also am TEFL qualified and have a PTTLS teaching certificate too. As well as teaching, I also write books and stories for children. I educated my son myself instead of sending him to school and he is now at a prestigious English university. My hobbies are walking and baking delicious wholemeal bread, cakes and biscuits. I also love drawing the characters that I create for my books.
Enjoy your interactive classes!
Sara Fordham
Hello! My name is Sara. I live just outside of Bristol, a big city in the South West of England. I have a first-class degree in Spanish and a TEFL qualification, as well as many years of experience working with young children. I have lived in Spain, Mexico and several cities across the UK. I love teaching languages, baking, making clothes, hanging out with friends and playing the piano. I am encouraging, patient and dedicated.
Enjoy your interactive classes!
Sarah Hobbs
Hello! My name is Sarah Hobbs. I am 38 years old, I was born in the UK and I live in Oxfordshire. I have a degree in Speech and Language Therapy and Music. My hobbies are Singing, Piano playing and Yoga. I am fun, energetic and friendly.
Enjoy interactive classes
Alexander Joseph Harris
Enjoy your interactive classes!
Benjamin Crushcov
Hi! My name is Ben and I'm a 44 year-old writer and English teacher from South West England. I have a degree in Education Studies and Creative Writing and a master's degree in Script Writing. Alongside writing scripts for films and TV shows, my hobbies are watching sports (I'm a big Man Utd and MMA fan), coaching rugby and travelling. I consider my lessons to be student-focused, engaging and fun.
Enjoy interective classes
Misha Landsman
Hello there! My name is Misha, I am 31 years old and I live in Scotland. I am very passionate about learning languages and am currently finishing my degree in Spanish and German. I also speak basic Japanese, Brazilian Portuguese, French and Italian and I am starting to learn Arabic. Apart from languages my hobbies are singing and dancing (I'm a member of my local theatre group), cooking, eating, spending time with friends and family, hiking, travelling and I love meeting new people. I am happy, passionate and adventurous.
Enjoy interactive classes
Pauline Lummas
I am an enthusiastic and experienced teacher of English as a Foreign Language. I work with students of all ages, from children to adults and I love connecting with students from different cultures and backgrounds. My first degree is in the Social Sciences and I have since studied and taught Psychology and related subjects. This knowledge helps me to know how learning happens and how to support each individual in their unique learning journey. I know we all learn best when we feel relaxed and motivated, which is why I make classes as enjoyable and engaging as possible. You can rely on me to be a professional, positive, energetic and caring teacher.
Enjoy interactive classes
Gary Ledsham
I would like to introduce myself. My name is Gary Ledsham, I am a UK qualified (BSc and PGCE) teacher with 15 years classroom experience and over 2 years online teaching experience. I qualified and worked as a Science and Maths teacher and English as a second language teaching 4-18 year old learners towards examinations at KS4 and 5. I have been a head of department and I have worked all over the UK preparing classes for examinations in Science.
Enjoy interactive classes
Lea Tabarkova
Hello everyone! My name is Lea and I am an excited and motivated English Teacher. I have a Master's Degree from Teaching English as a Foreign Language and A Qualified Teacher Status in the United Kingdom. I like English, traveling, art, animals, and nature. I live in the United Kingdom and I am looking forward to guiding you on your journey to become a master of English.
Enjoy interactive classes
Nguyen Vu Davila
Hello. My name is teacher Nguyen(Wen). I am 39yrs old and live in Colorado near the mountains where it snows! I am very excited to teach your child English and watch their English language skills grow. I have a Bachelors of Science Psychology degree emphasizing on Child Development from University of Colorado at Denver. I also have my TEFL certification and 120 Hours TESOL certification. I am a mother of 11 year old twin boys. I love volunteering as a teacher assistant at my boys school for last 6 years and helping the students with ESL, reading and math. My passion is to help, teach children and make a difference in their life. I also currently teach ESL English online now and for over 1 year. I teach TOEFL, Grammar, Phonics, Proper Pronunciation, Leveled Reading and Major Courses for Level 1 through 7 classes. I also have an in home daycare for the last 15 years. I love working with children, teaching them, and watching them grow. I love to teach with songs, games, and fun! As a family, we love to travel, explore the world, and go on adventures. I look forward to seeing your child in my classroom! Teacher Nguyen
Enjoy interactive classes
Marcus Cooke
Hi, my name is Marcus and I am originally from Birmingham, England. I moved to the United States several years ago. I am a qualified and registered childrens Social Worker and have been working with children for over 20 years. I now live in southern Italy where I also teach English in public schools. I have a Bachelor degree from Birmingham University, and Masters Degree from the Florida Institute of Technology and a second Masters Degree from the University of Maryland. I enjoy hiking and spending time with my family. I also enjoy traveling and experiencing anything new and engaging. I am very passionate about learning and believe life is a continuous learning curve. I have also remained in academic learning and am currently undertaking a further Masters degree as part of my own professional development.
Enjoy interactive classes